The 8th Annual Meeting on Forests and Livelihoods brings together stakeholders working to advance knowledge at the intersection of forests and livelihoods and enable its application to policy and practice. Join the meeting to gain knowledge around leading-edge research and developments on forests and livelihoods globally.
CIFOR-ICRAF Speakers
Anne Larson
Team Leader, Governance, equity and well-being, CIFOR-ICRAF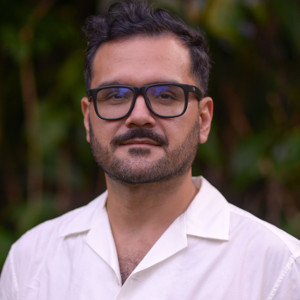 Juan Pablo Sarmiento Barletti
Scientist, CIFOR-ICRAF
Iliana Monterroso
CIFOR-ICRAF Associate
Kristen Evans
CIFOR-ICRAF Associate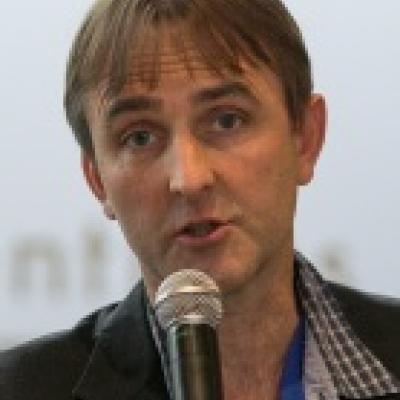 Dietmar Stoian
Lead Scientist, Value Chains, Private Sector Engagement and Investments, CIFOR-ICRAF
Valentina Robiglio
Senior land use systems scientist, CIFOR-ICRAF
Mulia Nurhasan
Scientist, CIFOR-ICRAF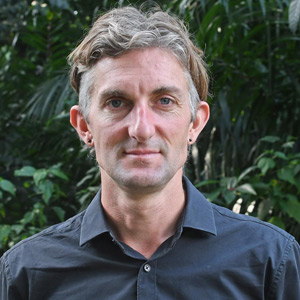 James Reed
Scientist, CIFOR-ICRAF
Amy Ickowitz
Senior Scientist, CIFOR-ICRAF

Pham Thu Thuy
Team Leader, Climate Change, Energy and Low-carbon Development, CIFOR-ICRAF
Aoife Bennett
CIFOR-ICRAF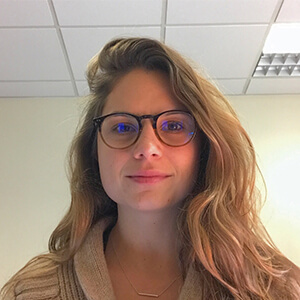 Gabriela Demarchi
CIFOR-ICRAF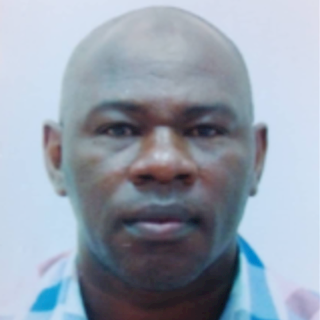 Freddie Siangulube
CIFOR-ICRAF
Agenda
Plenary roundtable: Forests & Livelihoods in a New Era of International Commitments: The Promise & Challenge of Implementation
Moderator:
Dr. Anne Larson
Team Leader, Equal Opportunities, Gender Justice & Tenure, CIFOR
Speakers:
Dr. Solange Bandiaky-Badji
Coordinator, Rights & Resources Initiative
Ms. Melania Canales Poma
President, National Organization of Andean and Amazonian Women of Peru (ONAMIAP)
Mr. Kevin Currey
Program Officer, Natural Resources and Climate Change, Ford Foundation
Global Initiative Lead, Climate and Land Use Alliance (CLUA)
Dr. Truly Santika
Senior Fellow and Lecturer, Agriculture, Health, and Environment Department
University of Greenwich, UK
Track 1 | Session 2: Data & Methods for Understanding and Promoting Forests and Human Wellbeing
Impacts of forest-based climate change mitigation strategies: understanding local perceptions of rural households in two sites of the Peruvian Amazon
Ana Cubas Báez, University of Florida
Forest or oil palm plantation? Interpretation of local responses to the oil palm promises in Kalimantan, Indonesia
Elizabeth Linda Yuliani, CIFOR-ICRAF and Radboud University Nijmegen
Boundary-spanning methodological approaches in moose and forestry governance in Eeyou Istchee
Nathan Badry, McGill University
Protecting carnivores and livestock that share forests, while safe-guarding livelihoods
Adrian Treves, University of Wisconsin-Madison
Moderator: TBD
Track 1 | Session 5 : Biodiversity, Forests and Livelihoods
How much do mangroves contribute to food security and nutrition in Indonesia?
Amy Ickowitz, CIFOR-ICRAF
Understanding the diversity of values underpinning forest conservation
Eberechukwu Ihemezie, University of Leeds
Diverse functions of forest income in households' livelihoods and their determinants: a pantropical comparison
Azin Sadeghi, Thünen Institute of Forestry and University of Göttingen
Temporary Payments for Ecosystem Services Can 'Crowd In' Lab-in-the-field Forest Conservation
Lina Moros, Universidad de los Andes
Moderator: TBD
Track 2 | Session 8: (Forest) Landscape Restoration: People, Trees, Politics
Policy options for just and equitable forest restoration: A synthesis
Forrest Fleischman, University of Minnesota
Smallholder Tree Growers' Involvement in Tree Planting: Case Study of Sunyani Forest District
Emmanuel Owusu, C. K. Tedam University of technology and applied sciences, Ghana
Incentives to enable transformational change for sustainable land management across the Peruvian Amazon
Valentina Robiglio [Presenting for Javier Montoya-Zumaeta], CIFOR-ICRAF
Long-term community involvement in forest governance predicts improvements in forest canopy cover and livelihoods from tree plantations
Harry Fischer, Swedish University of Agricultural Sciences
Moderator: TBD
Track 3 | Session 13: (Forest) Landscape Restoration: People, Trees, Politics
Brazilian Policy Instruments for Socially Innovative Forest and Landscape Restoration
Aurelio Padovezi, University of Padova
Locally-led Forest Landscape Restoration in Central Malawi: Forms, Patterns, and Governance Challenges
Ida Nadia Djenontin, Penn State University
The politics and fantasies of decentralized forestry: The Modified Taungya System in Ghana
Akwasi Maama, Rescue Missions International
Contributions of plantation forest companies: Insights from Sub-Saharan Africa
Aruna Kainyande, Institute of International Forestry and Forest Products, Technische Universität Dresden
Restoration of Vietnamese Forest Landscapes through the lens of different stakeholders
Chi Bui, University of Helsinki
Knowledge, attitudes and perceptions in the implementation of sustainable land management practices at the forest-farm interface in Peru
Valentina Robiglio [presenting for Ricardo Vargas]), CIFOR-ICRAF
Dimensions of Transformation: Individual, Community and Political Changes in the Brazilian Amazon
Gabriela Russo Lopes, CEDLA/University of Amsterdam
Moderator: TBD
Track 3 | Session 14: Biodiversity, Forests and Livelihoods
Adapting productive projects to local contexts to ensure sustainable positive impact on forests and livelihoods
Léna Prouchet, University of Exeter
Implication of over exploitation of African Rosewood (Pterocarpus erinaceus) on rural livelihoods in Ghana
Michael Ansong, Kwame Nkrumah, University of Science and Technology
The Multiple Facets of Crop Booms: A typology of actor participation in land governance
O. Ravaka Andriamiahaja, Centre for Development and Environment, Switzerland
The spatial and functional fit of zero-deforestation governance mechanisms in the Indonesian palm oil sector
Adelina Chandra, Environmental Policy Lab, ETH Zurich
Co-producing theory of change to operationalize integrated landscape approaches
James Reed, CIFOR-ICRAF
The loss of tropical forest fauna and traditional ecological knowledge – its relevance for the SDGs and forest conservation
Torsten Krause Lund, University Centre for Sustainability Studies
Forest politics and rural livelihoods in Cameroon: Convivial conservation as a way-out?
Dylis Ndi, University of Buea
Revisiting forest management policies to increase conservation and sustainability of livelihoods for forest dependent rural households in Zambia
Lackson Chama, School of Natural Resources, Copperbelt University
Moderator: TBD
Track 3 | Session 15: Data & Methods for Understanding and Promoting Forests and Human Wellbeing
Restoring our future: Lessons from flagship restoration projects around the world
Sarah Wilson, School of Environment, University of Victoria
A species-specific approach for tracing Brazilian timber origins and associated illegality risks across the supply-chain
Caroline Sarorato Silva França, Chalmers University of Technology
An Ecological-Economic Approach to Assess Impacts of the Expansion of Eucalyptus Plantations in Agroforest Landscapes of Northern Ethiopia
Dagm Abate, University of Gondar
Forest Proximate People In Poverty
Mohammad Farrae, University of Notre Dame
Contribution of Mangroves to Food Security and Nutrition of Women in fisher-households in Java, Indonesia
Mulia Nurhasan, CIFOR-ICRAF
Shedding lights on forestry-related informal employment and its determinants
Rattiya Lippe, Thuenen Institute of Forestry
When the tourists stop coming: Livelihood contributions from tourism and resilience during the pandemic in Guatemala's Maya Biosphere Reserve
Hannah Legatzke, University of Minnesota
Moderator: TBD
Track 3 | Session 16: Forests, Security and Social Differentiation in a World in Flux
More Than a Safety Net: Ethiopia's flagship public works program increases tree cover
Andrew Simons, Fordham University
Food Security in the Amazon: A Look at the Food Security and Nutrition of the Asháninka Peoples Living Inside a Protected Area
Winy Vasquez, University of British Columbia
How does rural in-migration affect forest clearing and smallholder land use in tropical forest frontiers? Evidence from the Zambian Miombo woodlands
Eliza Zhunusova Thünen, Institute of Forestry
Collaborative everyday adaptation to deal with peatland fires: Case study in the east coast of Sumatra, Indonesia
Rijal Ramdani, University of Eastern Finland
How women forest owners can unpack embedded barriers for a transition to sustainable forestry
Ingrid Stjernquist, Dept of Physical Geography
Fighting from the Margins: Locating Pastoral Communities on the Contours of Forest Rights Act (2006) In India
Aayushi Malhotra, BITS-PILANI
Seeing the Forest Landscape for the Trees: Carbon Sequestration and Tree Planting
Mette Olwig, Roskilde University
How Payment for Forest Environmental Services and its benefit sharing mechanism can better enhance gender equity in Vietnam?
Pham Thu Thuy, CIFOR-ICRAF
Moderator: TBD
Track 5 | Session 24: Tracking Funding for Forests and Livelihoods
Learning from three decades of international conservation funding in South America's major deforestation frontiers
Siyu Qin Humboldt, University of Berlin
A new era of international commitments to Amazonian forest conservation on Indigenous Territories: A 40-year interdisciplinary analysis of deforestation, reforestation and international fund flows to ever evolving indigenous people in Peru
Aoife Bennett, CIFOR-ICRAF and Oxford University
The Impact of Protected Area Funding on Human Development in The Peruvian Amazon
Katia Nakamura, University of Notre Dame
Impacts of large-scale forestry investments on neighboring small-scale agriculture in northern Mozambique
Cristina Chiarella, Université catholique de Louvain
Redefining Rights-based Conservation through Philanthropy: The Ford Foundation in Mesoamerica
Laura Sauls, George Mason University
Moderator: Daniel Miller
Track 5 | Session 25: Biodiversity, Forests, Livelihoods
Beyond reducing deforestation: the impacts of conservation programs on the livelihoods of rural households
Gabriela Demarchi, INRAE and CIFOR-ICRAF
A review of 'benefits' in co-managed forests in South Africa
Gladman Thondhlana, Department of Environmental Science, Rhodes University
Forests sustaining agriculture: New evidence of the role of forests and trees in food production
Terry Sunderland, Faculty of Forestry, University of British Columbia
Analyzing Households' Dependency on Non-timber Forest Products, Poverty Alleviation Potential, and Socioeconomic Drivers: Evidence from Metema and Quara Districts in the Dry Forests of Amhara Region, Ethiopia
Yibeltal Asnakew, University of Gondar
Drivers of global mangrove loss and gain in social-ecological systems
Valerie Hagger, The University of Queensland
Moderator: TBD
Track 4 | Session 26: Social Justice in the Forest: Rights, Power, and Collaboration
Forestry science in the Congo Basin: co-production of scientific knowledge and commercial forestry practices
Alizée Ville, University of Helsinki
What is forest tenure (in)security? Insights from participatory prospective analysis
Anne Larson, CIFOR-ICRAF
Chinese driven Ghana rosewood trade: actors and access dynamics
Anthony Baidoo, IRD-SENS, University of Montpellier Paul-Valery 3; AgroParisTech, Paris-France
In the Forest of Asymmetric Power: Indigenous people's struggle for resource rights in India
Dipika ADHIKARI, The Australian Natinal University
Jobless landscapes: An analytical lens for contesting coercive land redistribution in rural Africa
Eric Mensah Kumeh, Natural Resources Institute Finland
Moderator: TBD
Track 4 | Session 27: Social Justice in the Forest: Rights, Power, and Collaboration
Forest Crime, Violence and Vulnerability in the Carpathian Mountains
George Iordachescu, The University of Sheffield
'Visibilization' of informal community forest enterprises: Making the diversity and effects of local institutions visible to policy-makers and practitioners
Jazmín Gonzales Tovar, Oregon State University
A place at the table is not enough: landscape management multi-stakeholder platforms from the perspective of IPLCs
Juan Pablo Sarmiento Barletti, CIFOR-ICRAF
An actor-centred power analysis of forestland resources: Comparative evidence and institutional implications in the Greater South and the Western Highlands of Cameroon
Jude Kimengsi, Technische Universität Dresden
The practice of representing reduced emissions: REDD+ as a regime of visibility in a social forestry project in West Kalimantan, Indonesia
Paul Thung, Brunel University London
Moderator: TBD
Track 6 | Session 31: Learning from doing: Lessons from implementing integrated landscape approaches
Learning from doing: Lessons from implementing integrated landscape approaches
James Reed, CIFOR-ICRAF
Stakeholder perceptions on landscape governance in northern Ghana: A Q-study to identify entry points for integrated landscape approaches
Eric Rega Christophe Bayala, University of Amsterdam
How do knowledge holders identify, visualise, and spatialise local knowledge and practices that contribute to natural resource management in Kalomo District?
Malaika Pauline Yanou, University of Amsterdam
Negotiated governance in a contested landscape: what can we learn from multi-stakeholder platforms for landscape approach implementation?
Freddie Siangulube, CIFOR-ICRAF
Understanding cross-scale dynamics to inform integrated landscape approaches: Evidence from Kalomo District, Zambia
Alida O'Connor, University of British Columbia
Moderator: James Reed, CIFOR-ICRAF
Track 6 | Session 35: Biodiversity, Forests and Livelihoods
Rural livelihood strategies in times of change
Patrick Waeber, ETH Zurich
Herbal medicine promotion as part of a bioeconomy strategy for the Amazon: A reality check on Brazil's experience
Amanda Martvall Chalmers, University of Technology
Exploring local livelihood and forest management in protected area: a case study of Qianjiangyuan National Park
Ning Zhang, Zhejiang University
Economic viability of community forest enterprises as key determinant for forest conservation and livelihoods development in the Maya Biosphere Reserve, Guatemala
Dietmar Stoian, CIFOR-ICRAF
The role of community-based ecotourism in biodiversity conservation in the Mount Oku area, Cameroon
Jicenta Nchangnwie Foncha, Pan African Institute for Development, West Africa (PAID-WA)
Moderator: TBD
Workshop Session 1 – Learning tools for more inclusive participatory processes
This workshop will engage with challenges of equity and social inclusion in the processes and outcomes of multi-stakeholder forums. It will start with a brief presentation of the workshop's aims and a synthesis of the key findings of CIFOR-ICRAF's comparative study on equity and social inclusion in multi-stakeholder forums, which will set the frame for an open discussion between participants on their different experiences/lessons to support equity and inclusiveness in forums.
The second component will showcase the implementation methods and development of two complementary learning tools to support equity and inclusiveness in multi-stakeholder forums. The tools were developed by CIFOR-ICRAF in collaboration with local partners in Africa, Asia and Latin America. Participants will learn how to use both tools and how to adapt them to different contexts.
Speakers: Juan Pablo Sarmiento Barletti, Anne M. Larson, Iliana Monterroso and Kristen Evans – CIFOR-ICRAF