2 - 11 November, Glasgow and online
SESSION
COMIFAC Pavilion
Congo Basin Forests and Climate Change: Resource status, management and financing
The Congo Basin contains 10% of the world's biodiversity and is one of the largest remaining areas of continuous tropical forest on the planet. Its resources enable it to store carbon, thereby helping to mitigate the effects of climate change. Reducing deforestation acts as a mitigation strategy, as forest conservation helps maintain precipitation and regulate local, regional, and global water flows and climates.
The protected areas of the Congo Basin are also home to many animal and plant species, and they provide human societies with many ecosystem-based goods and services. When ecosystems are healthy and mostly undisturbed, they are more resilient to the effects of climate change, and can contribute both to mitigation and adaptation to these changes. In particular, by preventing deforestation and degradation of land and forest cover, protected areas help to optimize carbon sequestration and storage.
On the sidelines of COP26, the COMIFAC - Congo Basin Initiatives pavilion provides a platform for exchange on the importance of forests and protected areas of the Congo Basin for climate change mitigation. These issues are addressed in two flagship publications: the recently-published 'State of the Protected Areas 2020', and 'State of the Forests 2021' (under preparation). Considering the Congo Basin's experience with REDD+, it seems appropriate to discuss its resources, management and financing during this session.
Languages: French with simultaneous translation into English
Speakers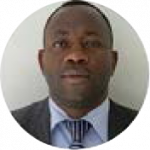 Chouaibou Nchoutpouen
COMIFAC Deputy Executive Secretary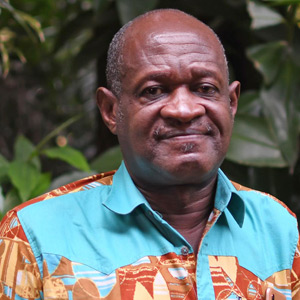 Richard Eba'a Atyi
Regional Convener CIFOR-ICRAF Central Africa
Charles Doumenge
Researcher in tropical forest ecology and management, CIRAD
Moderator
Dany Pokem
Technical Coordinator, Congo Basin Forest Partnership (CBFP)