SESSION
Main side event at UNCBD COP15
Leveraging science to scale up investments and impact in nature-based solutions: A partnership between the Grand Duchy of Luxembourg and Resilient Landscapes
Today, agriculture accounts for 70% of the projected loss of terrestrial biodiversity. We use 40% of Earth's land surface to produce food, making it the single largest cause of deforestation, habitat, and biodiversity loss. Yet with the world's population rising, we will need to double food production by 2050. Given the arable land available, current "business as usual" models are insufficient.
Addressing the current biodiversity crisis is crucial to human health. In doing so, public-private partnerships will play a crucial role in supporting commitment to action toward financing biodiversity. At the same time, currently, there is a potential to unlock 20 billion EUR per year for biodiversity through various sources, including EU funds, national and private funding. To do so, natural capital and biodiversity considerations will need to be integrated into business practices.
The Grand Duchy of Luxembourg has been a first mover in supporting global mechanisms for sustainable finance. The Luxembourg International Climate Finance Strategy (2021-2025) emphasizes two of its key priorities for the way forward: contribution to the international fight against climate change and positioning Luxembourg as an international centre on climate finance. As a part of its Climate Finance Strategy, Luxembourg is also seeking projects that foster Climate and Biodiversity simultaneously.
Luxembourg's strategic and innovative climate policy environment has spawned a unique ecosystem for high-impact climate finance funds to thrive, enabling the Duchy to build an impressive track record in impact investing. Considering a vast range of investment vehicles, Luxembourg has been successful in supporting nature-based solutions (NbS) projects which require blended public-private financing and is therefore becoming a Global NbS Hub.
Resilient Landscapes is an initiative developed by the Centre for International Forestry Research and the World Agroforestry Centre (CIFOR-ICRAF) to accelerate the urgently needed scaling up of investment in sustainable landscapes. Specifically, the initiative translates science and data into practical business solutions and high impact NbS investment opportunities.
The Resilient Landscapes-Luxembourg partnership connects with the expert players in the Luxembourg NbS space to stimulate high-quality impact investment, strengthening Luxembourg's positioning as a Global NbS investing hub. Resilient Landscapes' scope is global, bringing science to unlock impact throughout the geographies of landscape investment, including Luxembourg itself, where result-binding commitments are being made under directly applicable EU Restoration law, as well as Luxembourg initiatives such as the Luxembourg International Climate Finance Strategy (2021-2025), the Luxembourg National Biodiversity Strategy (2022-2030), and other relevant international climate commitments.
This side-event will emphasize the vital roles of science and climate finance in accelerating investments in NbS. The session will officially launch the Grand Duchy of Luxembourg and CIFOR-ICRAF partnership in Resilient Landscapes, demonstrating ways in which high-quality impact investment can be stimulated, to strengthen Luxembourg's positioning as a global NbS investing hub. Furthermore, as synergies with other players of the Luxembourg NbS ecosystem have been identified and tested, the event will showcase the vast interest found in this ecosystem and how it can drive up quality standards in large-scale long-term investments.
Agenda to follow
Speakers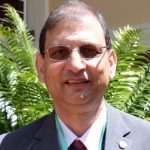 Ravi Prabhu
Director General ad interim, ICRAF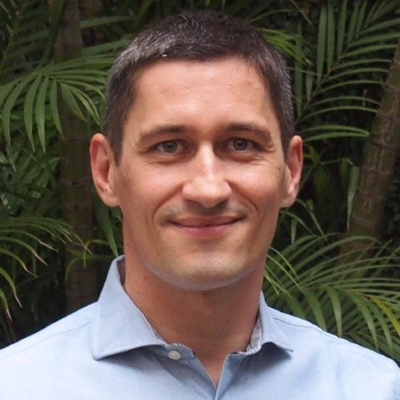 Stéphane Perrier
Resilient Landscapes
Nevena Bakalar
Resilient Landscapes