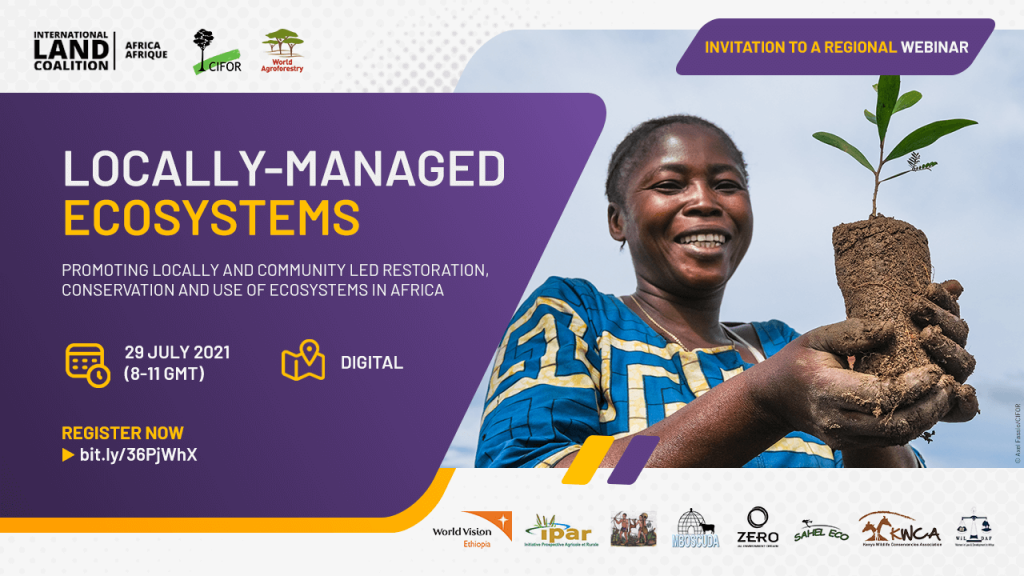 The International Land Coalition Africa in conjuction with CIFOR-ICRAF and partners will host this one-day virtual workshop to present current and planned activities in sub-Saharan Africa that contribute to the UN Decade on Ecosystem Restoration.
The workshop is led by ILC Africa's Locally Managed Ecosystems brings together national, regional and international stakeholders to empower and influence local communities and government in restoration and conservation of diverse landscapes. ILC Africa's Locally Managed Ecosystems is managed and hosted by CIFOR-ICRAF in Mali
Objectives
Show on-going and planned activities in different ecosystems contributing to the UN Decade of Ecosystem Restoration,
Inform all parties on how the initiative's activities integrate priorities of the UN-Decade for restauration,
Share information and ideas regarding new activities promoting ecosystems restoration and conservation
Identify key stakeholders/partners that adhere to the restoration and conservation of ecosystems.
Agenda