Born into a Vietnamese family in Moscow, yet Vu Dino (Dang Anh Vu) has lived his life in Hanoi and Ho Chi Minh City, Vietnam. He is one of the most well-known food blogger in the country.
Vu Dino also grows to become a lifestyle blogger who approaches a healthy and dynamic lifestyle as a young and urban guy.
Ngon Ngon, his Youtube cooking channel, now hosts more than 150 recipes and attract hundreds of thousands of views for each video.
When it comes to food and cooking, I would love to bring a twist to our Vietnamese cuisine. I really love our Vietnamese dishes, which I learnt mostly from my mother. But sometimes, I'd like to add some changes here and there from the cuisines of other areas. For me, there's no right or wrong in cooking, it's up to the cook to be creative in the kitchen. As long as you understand the nature of ingredients and spices, you can always make a tasty dish.
For me, there's no right or wrong in cooking, it's up to the cook to be creative in the kitchen.
Vu Dino – culinary philosophy
BUN BO
NAM BO
Southern Vietnamese
Mixed Beef Noodle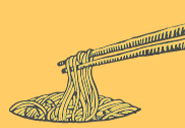 Ingredients
200gr beef
Vietnamese noodle (bun)
Shallot
Garlic
Chilli
Bean sprout
Lettuce
Onion
Lime
Carrot
Cucumber
Fish sauce
How to cook?
Slice the beef and marinate with pepper, 1 tablespoon of fish sauce. Mix well.
Cook the noodle (if you don't know how, follow the instruction on the package of the noodle).
Cut the onion into small slices.
Peel the cucumber and carrot, and then slice into small stripes. Dip the carrot in some vinegar.
Make the dipping sauce: 2 tablespoons of lime juice, 2 tablespoons of fish sauce, 2 tablespoons of sugar, 3 times of water. Add 1 pinch of garlic and 2 chillis (or reduce if you can't eat spicy food). Mix until everything dissolves.
Cook: heat some oil and stir fry shallot, beef and onion.
Decorate: Put the lettuce and bean spout at the bottom, after that put some noodle, carrot and cucumber, then the beef on top. Pour 4 tablespoons of dipping sauce on, and sprinkle with some roasted peanuts.
Meet our partnering chefs in the Global South who are strong believers in foods with various ingredients, and get their easy-to-cook and healthy recipes.
Charlie Koffie
The African kitchen
Chef Koffi created unique, original and flowery menus that became very popular with Bordeaux diners. As head chef, he worked with great châteaux in the Bordeaux region, such as Château Lafite Rothschild, Château Cheval Blanc and Château Laligne, where he organized weddings and various events for individuals and companies. His neat and tempting menus with their refined and stylized plates reveal an incomparable love of his art.
Read more