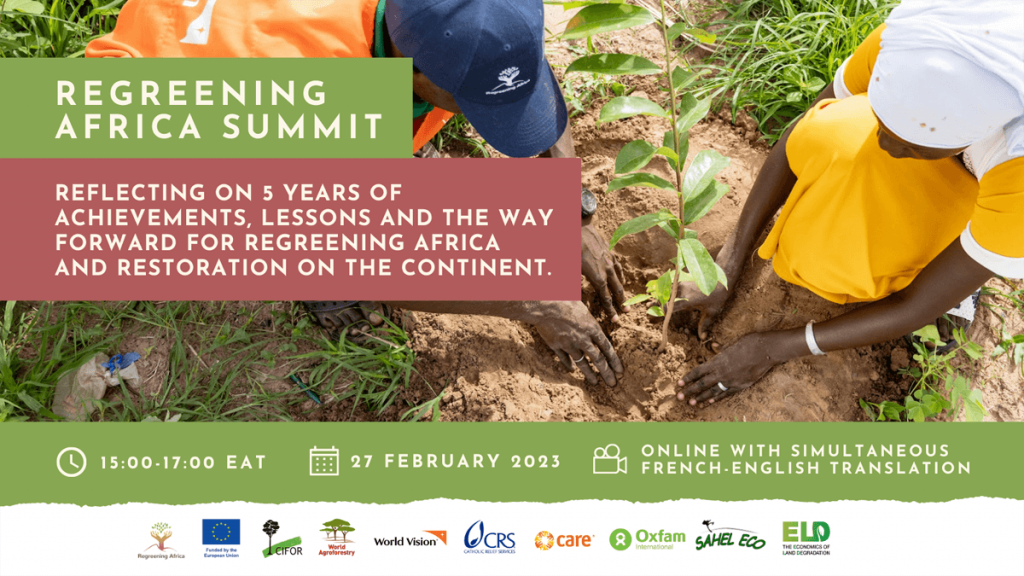 Regreening Africa was launched in 2017 to help reverse degradation on one million hectares of land across eight countries in Sub-Saharan Africa. This summit will reflect on five years of achievements, lessons and the way forward for the project, and restoration a wider scale on the continent.
Agenda and list of speakers to follow.
Simultaneous French-English translation available.