The nutritional quality of cereals varies geospatially in Ethiopia and Malawi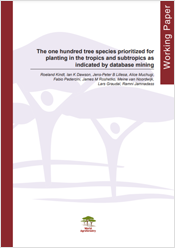 The one hundred tree species prioritized for planting in the tropics and subtropics as indicated by database mining
Genomic Resources to Guide Improvement of the Shea Tree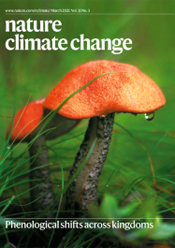 Global maps of twenty-first century forest carbon fluxes
Masculinities in Forests: Representations of Diversity
Linking food, nutrition and the environment in Indonesia: A perspective on sustainable food systems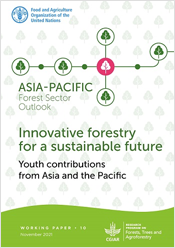 Asia-Pacific Forest Sector Outlook: Innovative forestry for a sustainable future – youth contributions from Asia and the Pacific
Contribution of forests and trees to food security and nutrition
Natural rubber systems and climate change: Proceedings and extended abstracts from the online workshop, 23-25 June 2020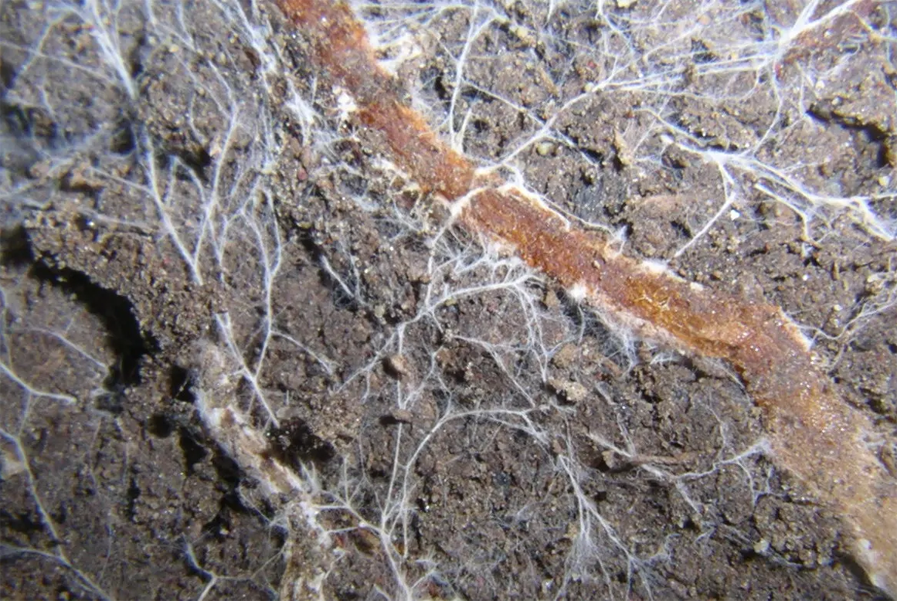 Can soil inoculation accelerate carbon sequestration in forests?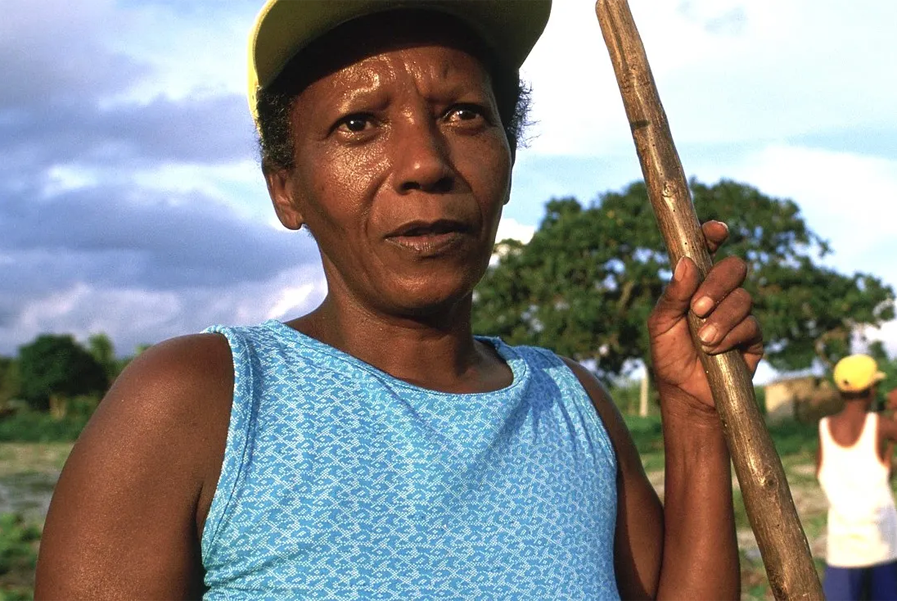 Indigenous communities receive less than 1% of climate mitigation aid, report finds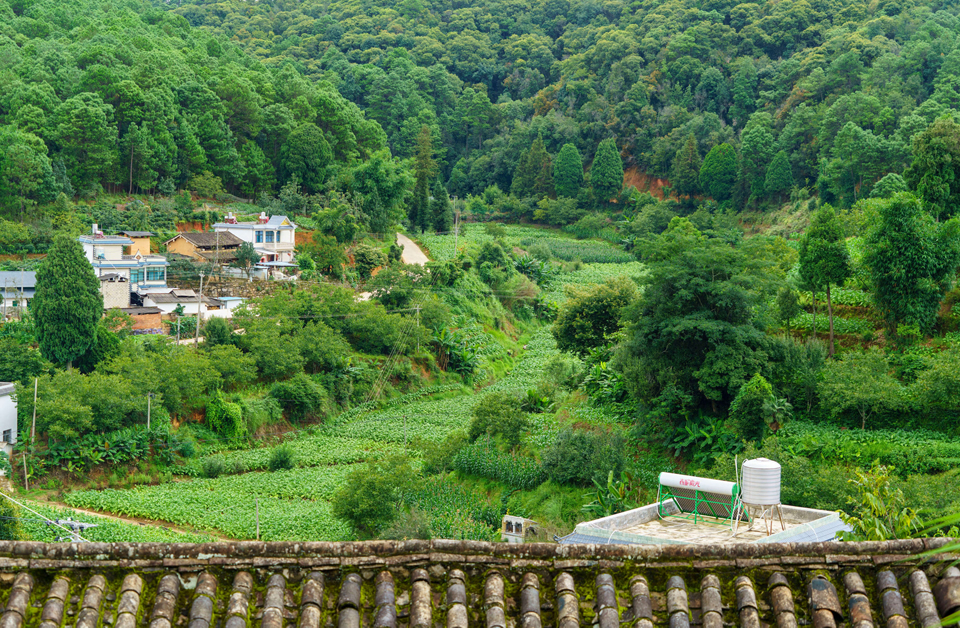 Transformative solutions to protect the planet's biodiversity
Peru's forestry authorities set to improve agroforestry concessions
MANUAL: Practitioner's field guide – agroforestry for climate resilience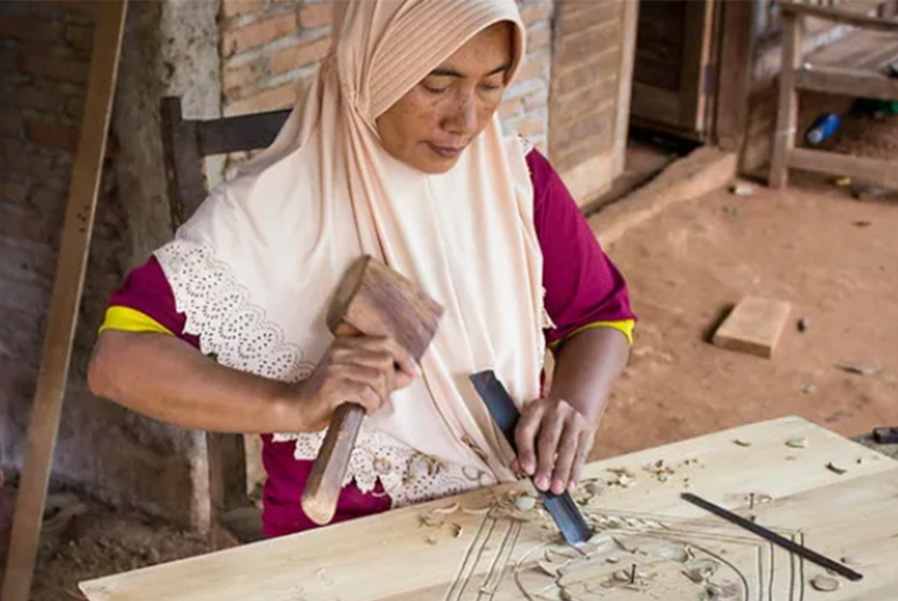 A tree-powered circular bioeconomy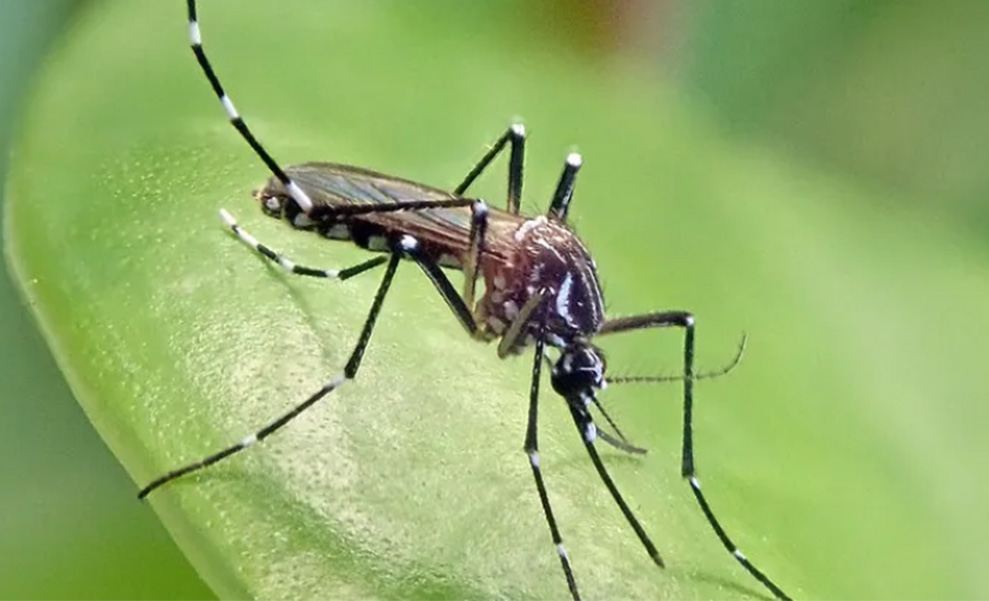 How deforestation poses dengue pandemic risk for Africa and Asia
Pact prioritizes forests and biodiversity conservation in Papua New Guinea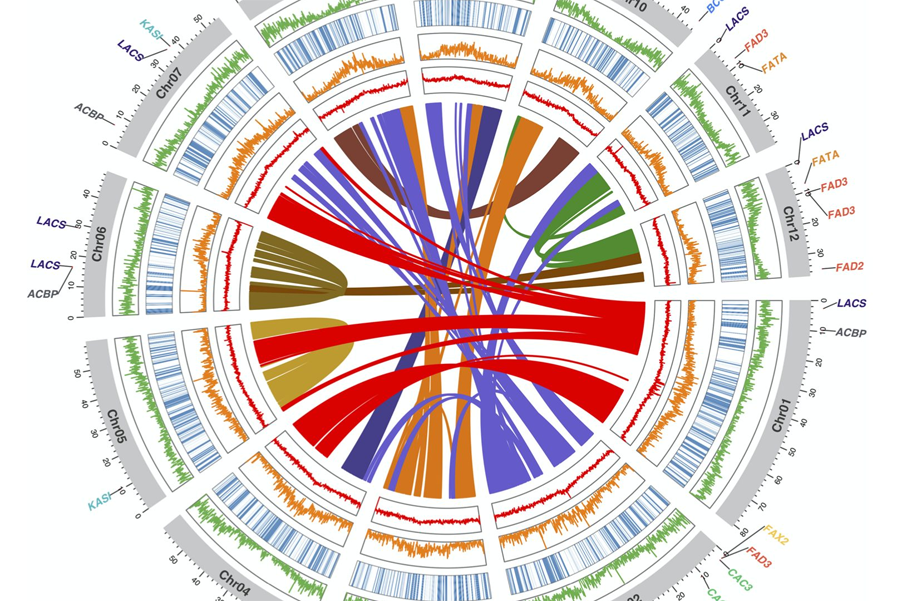 Reference genome of the shea tree (Vitellaria paradoxa) – a tool for predictive breeding: interview with scientists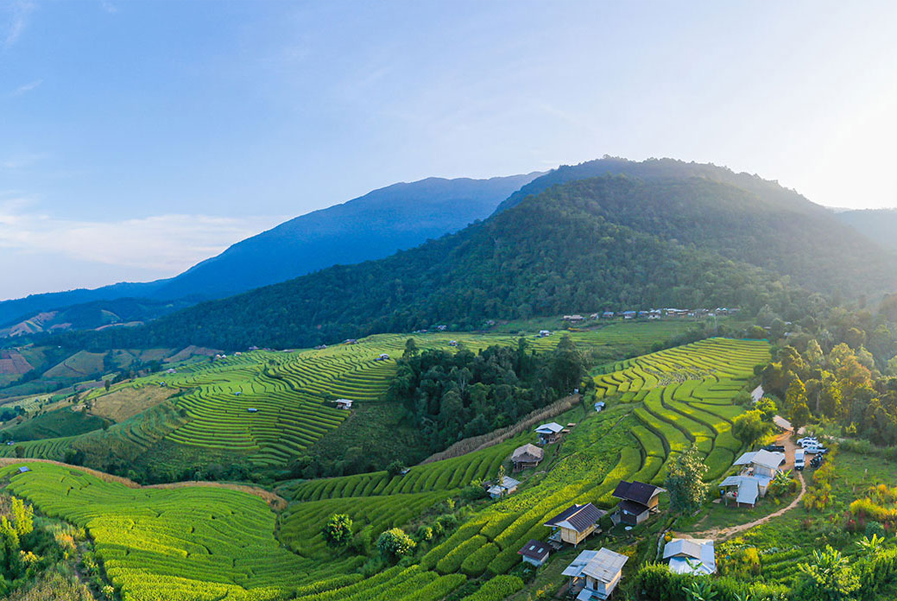 Climate. Nature. People.
Solutions for a climate-resilient future
Food. Nature. People.
Building resilient, sustainable food system for people and the planet
Restoration for resilience
16 Women Restoring the Earth
FEATURE: Trees on paper or trees to sustain livelihoods?
FEATURE: The rise and fall of rubber: effects on women and livelihoods
FEATURE INTERVIEW: Trees on farms come with hidden costs that can now be calculated
From tree to fork
FTA Kunming Conference
Congoflux : Une nouvelle installation à Yangambi pour étudier les forêts du bassin du Congo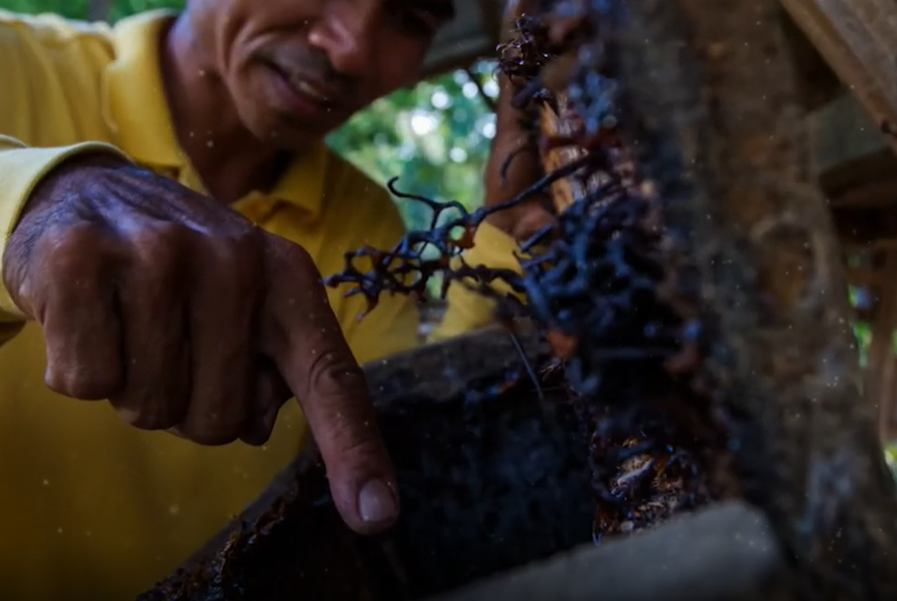 Bincang singkat dengan Zulkieflimansyah, Gubernur NTB: Sinergi potensi bentang alam Pulau Sumbawa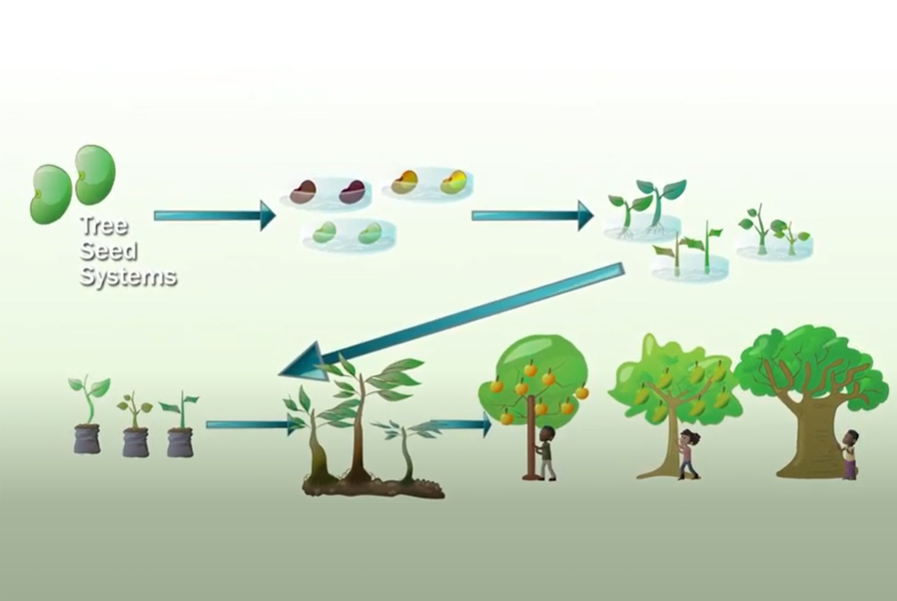 Introducing the Resources for Tree Planting Platform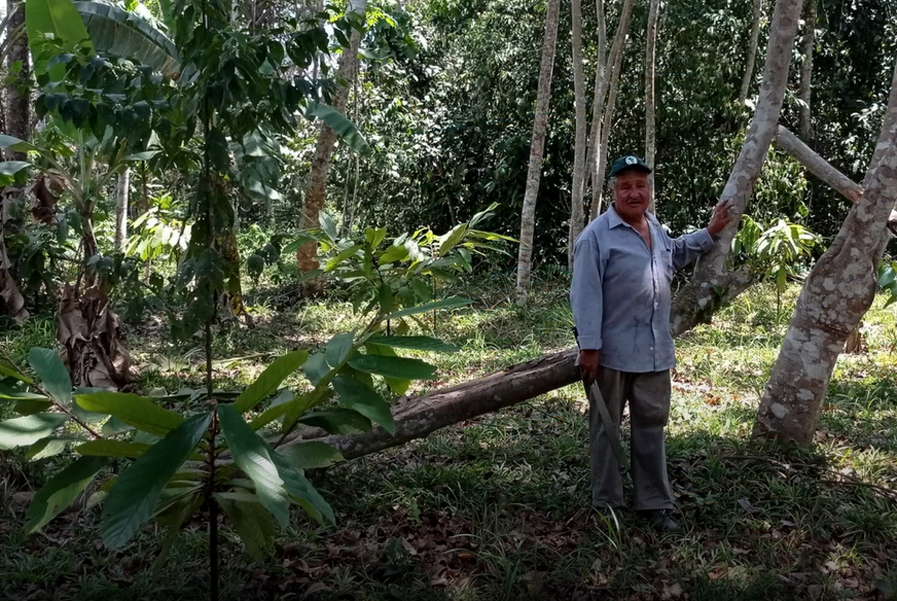 El reto de la pequeña agricultura libre de deforestación en la Amazonía peruana
Could Amazon deforestation trigger a climate tipping point?
Seven pathways to live in harmony with nature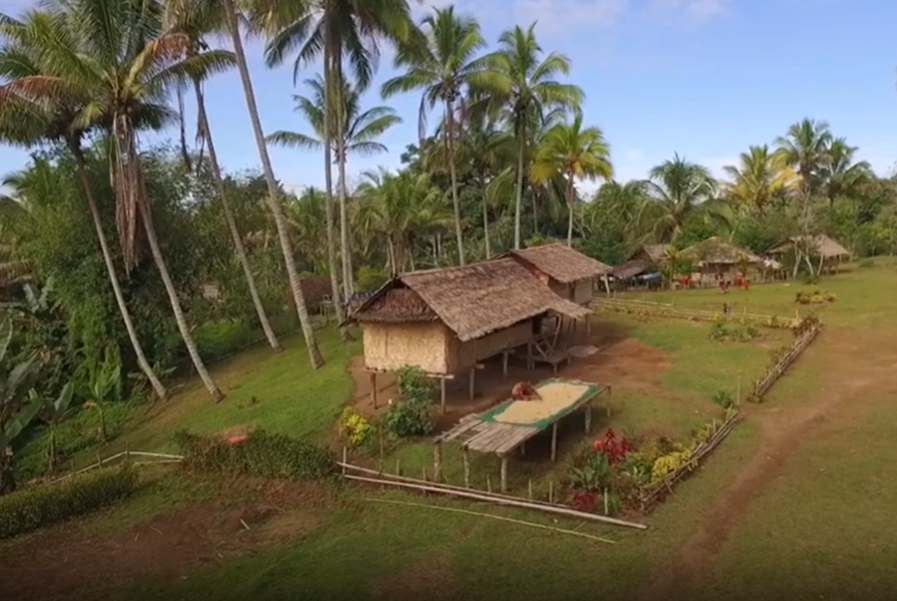 Sustaining Forests for Climate, Nature, and People – Papua New Guinea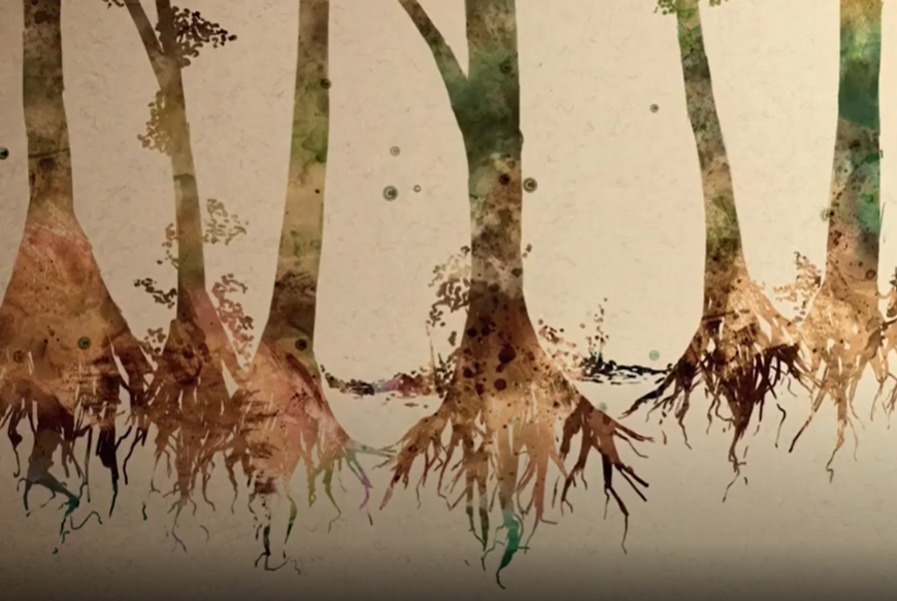 4 questions: restoration & soil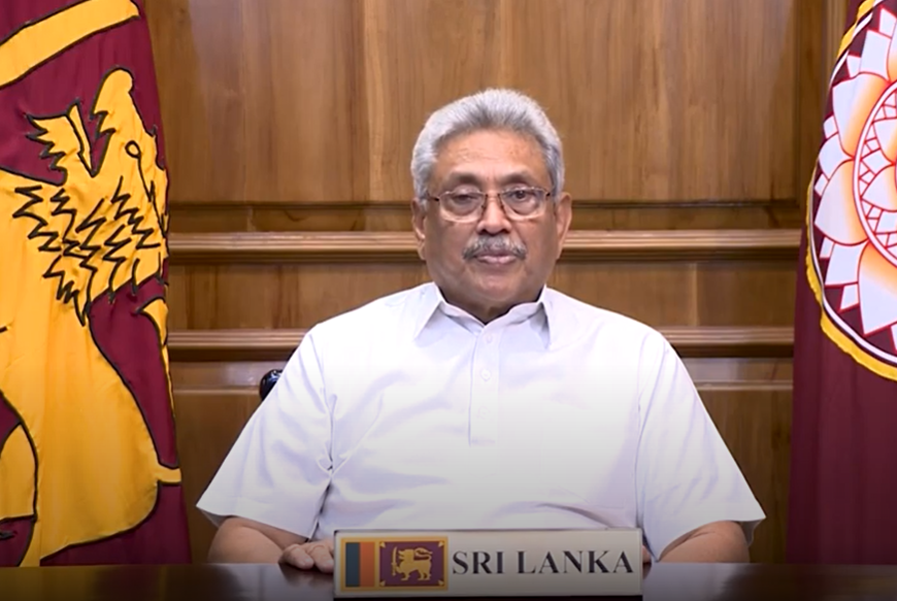 Interview with the President of Sri Lanka, HE Gotabaya Rajapakse, on the agroecological transition
CIFOR-ICRAF at COP26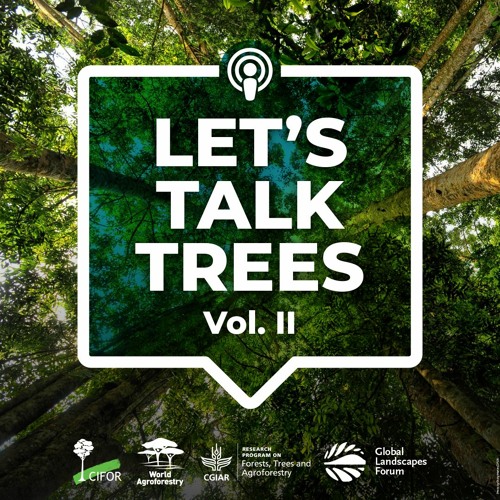 Let's Talk Trees Vol. II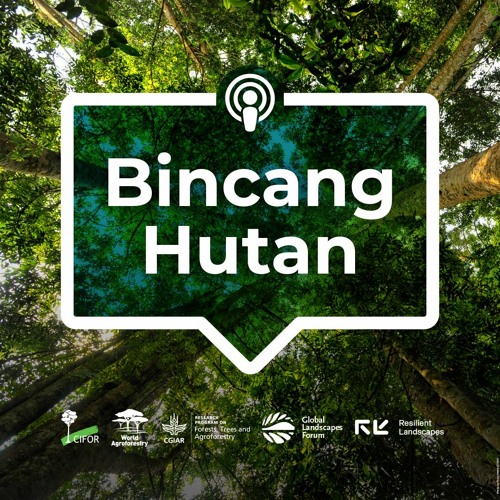 Bincang Hutan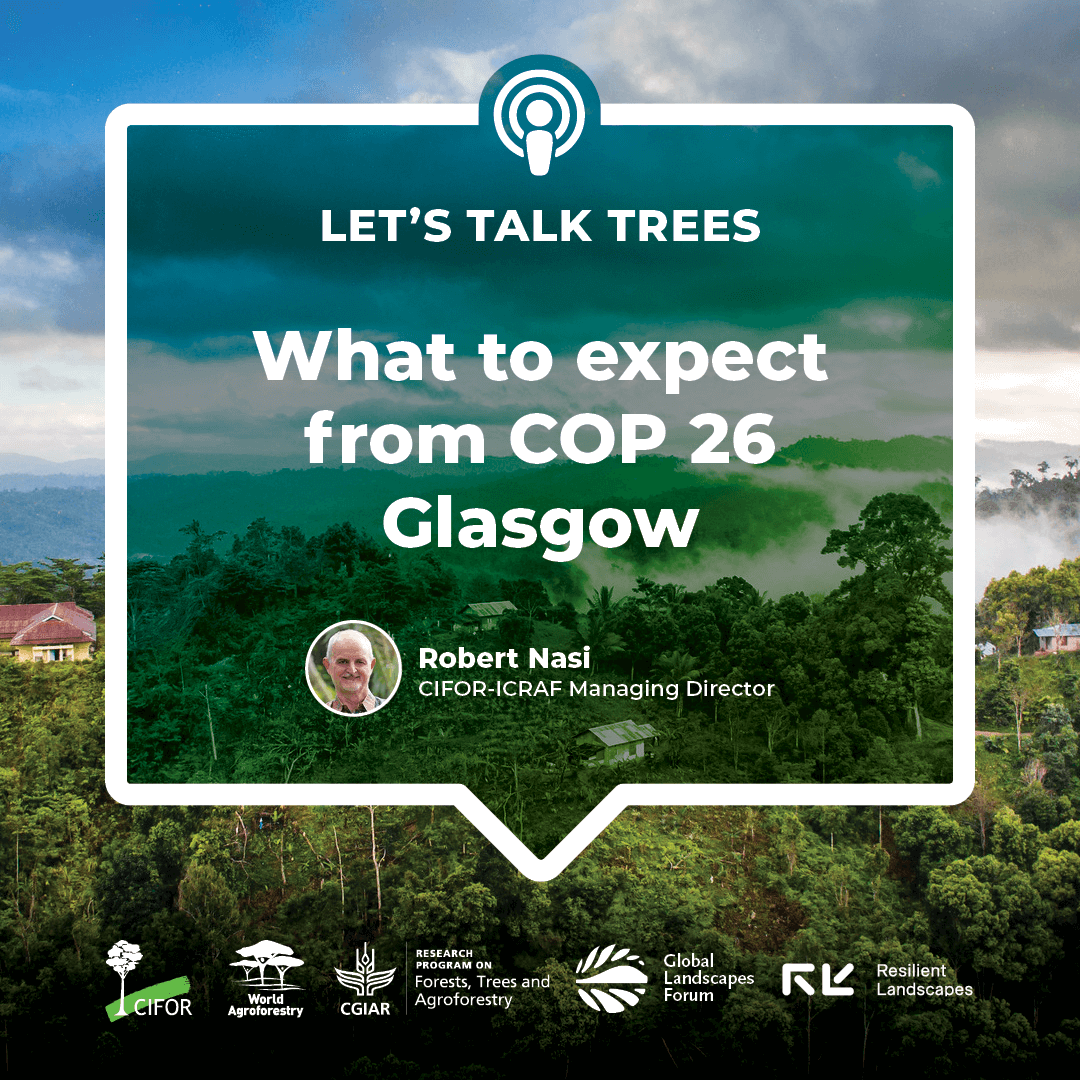 What to expect from COP 26 Glasgow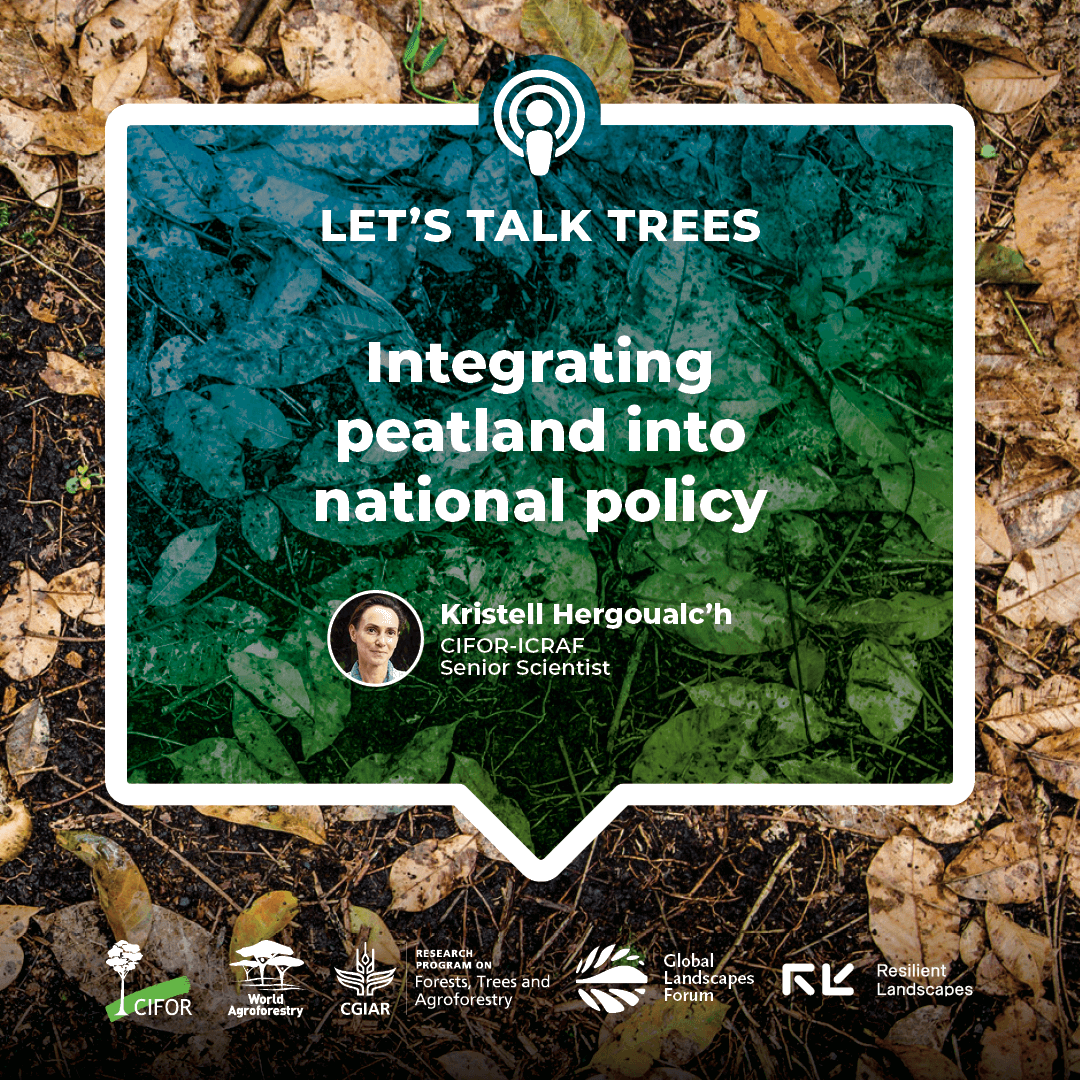 Integrating peatland into national policy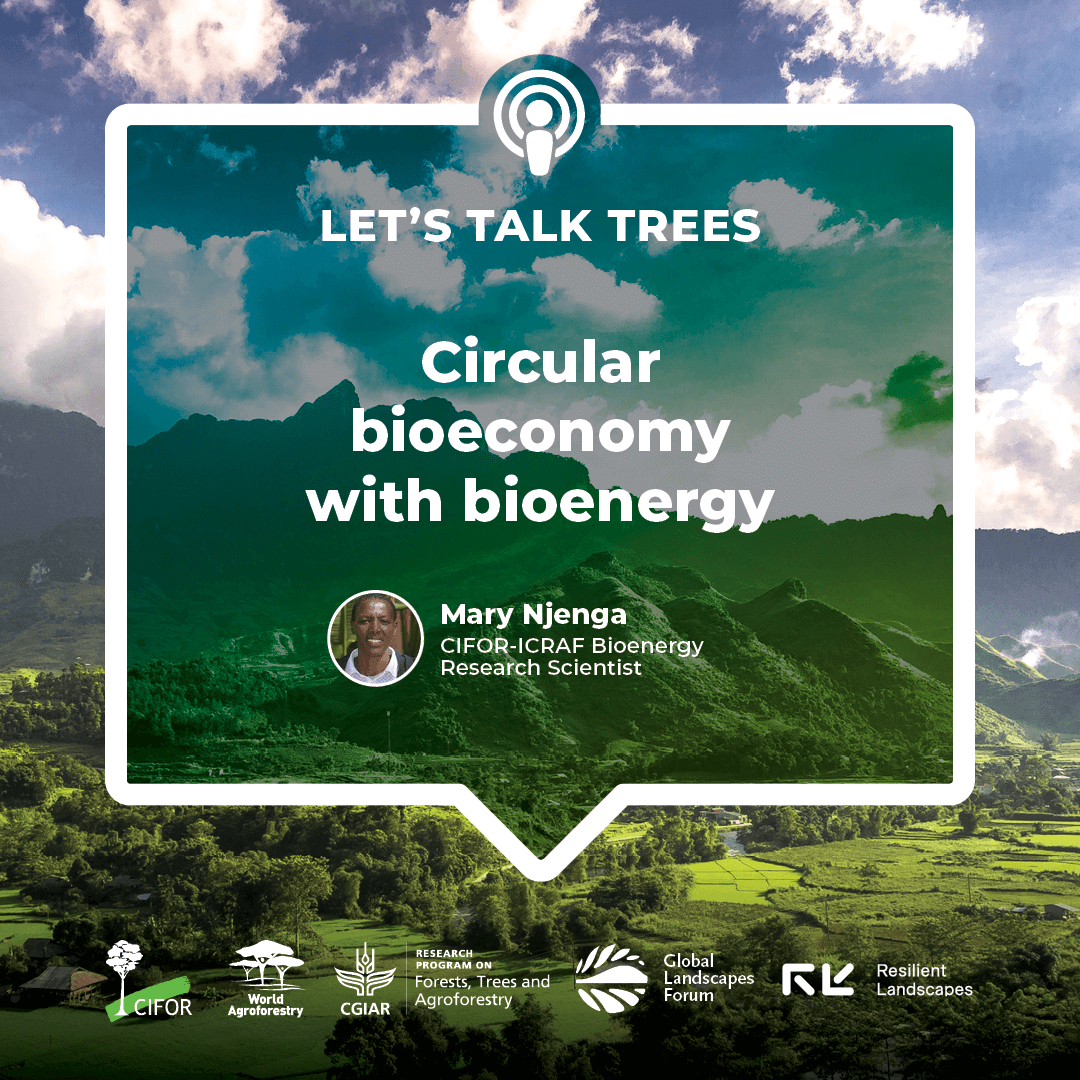 Circular bioeconomy with bioenergy
Protecting carbon-rich ecosystems and growing biomass to fight climate change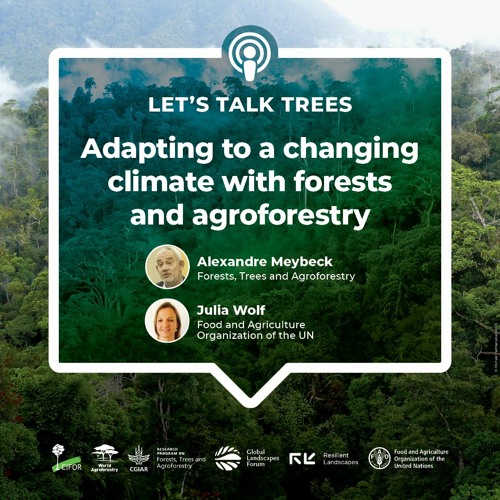 Adapting to a changing climate with forests and agroforestry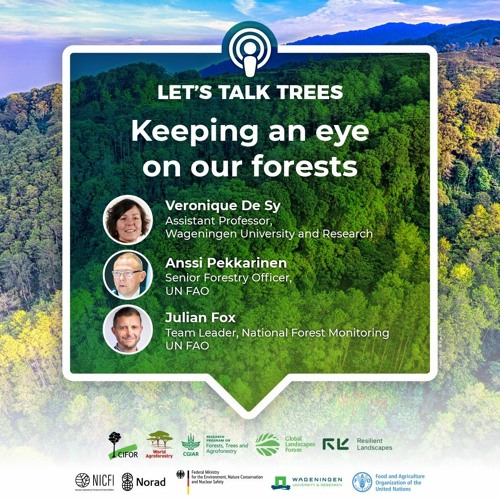 Keeping an eye on our forests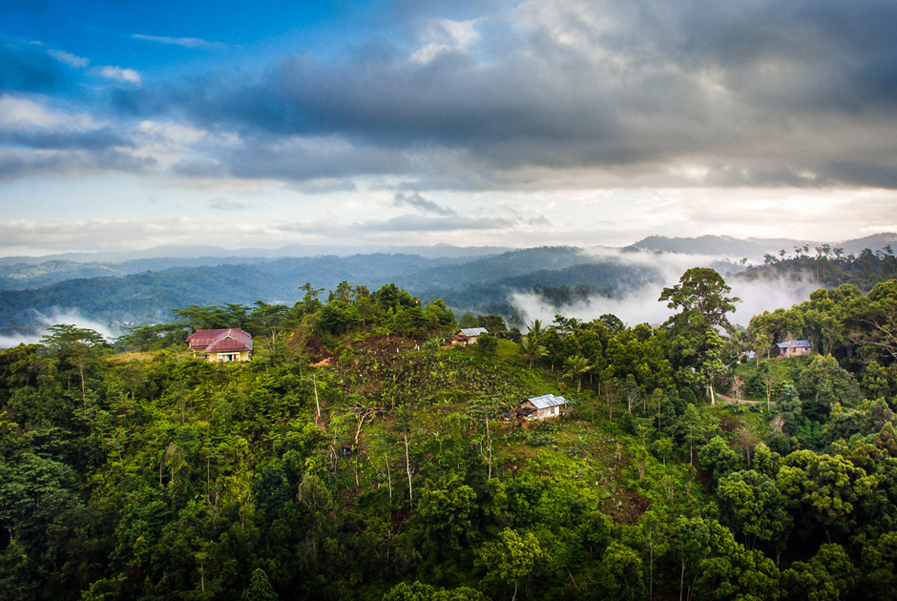 CIFOR-ICRAF at COP26: People and nature together can reverse the damage to our planet
GLF Climate: Forests, Food, Finance – Frontiers of Change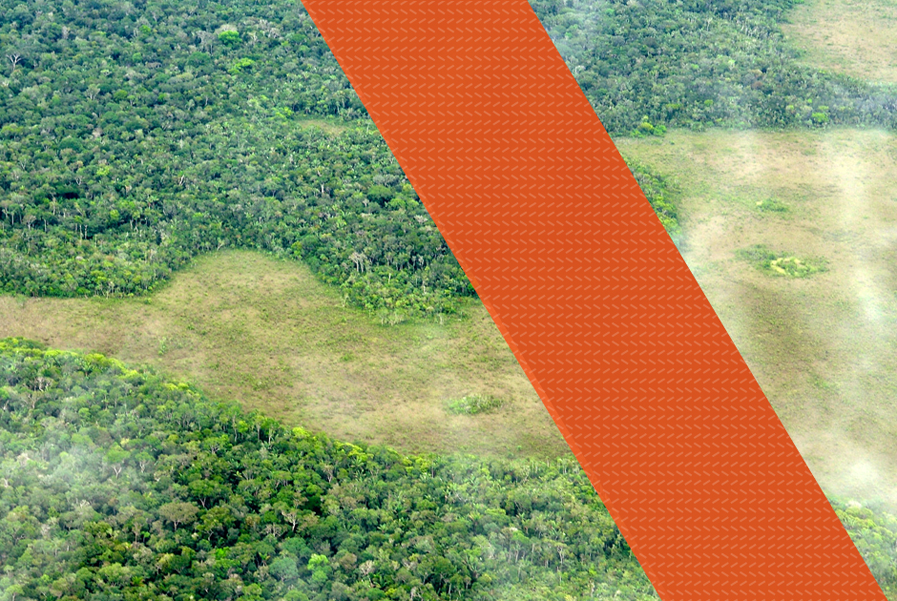 GLF Amazonia: The Tipping Point – Solutions from the Inside Out
Food. Nature. People.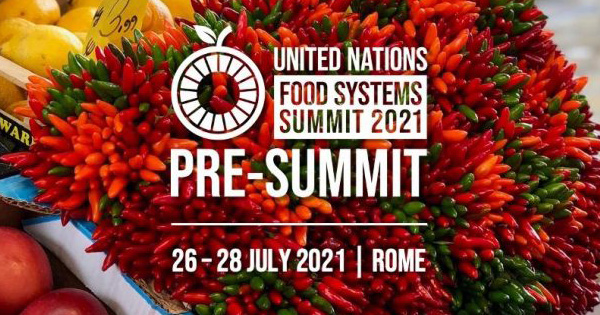 Pre-Summit of the UN Food Systems Summit
GLF Africa 2021: Restoring Africa's Drylands
Nature at the heart of a global circular bioeconomy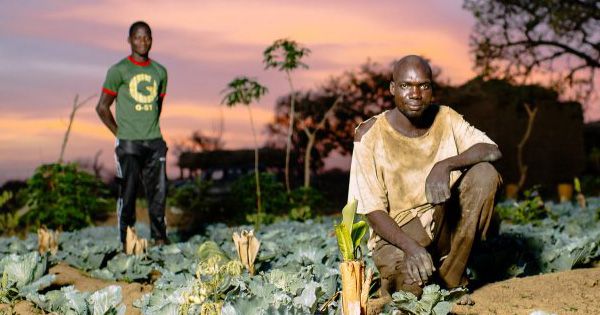 Addressing knowledge and implementation gaps on agroecological transitions: A way forward for research and development through the Transformative Partnership Platform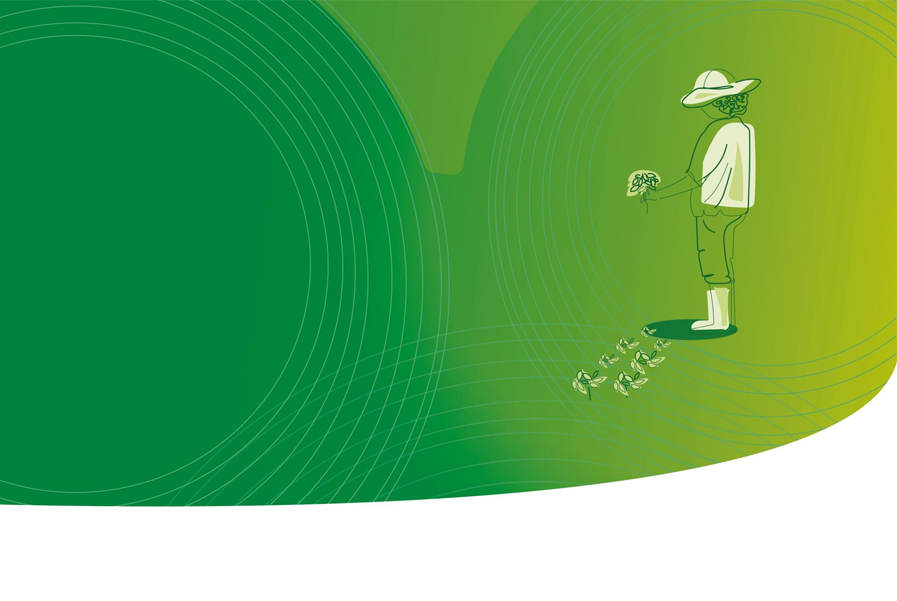 FTA Final Event: Ten years of FTA research for people and the planet